News & Press

November 2017
Featured in Country Living.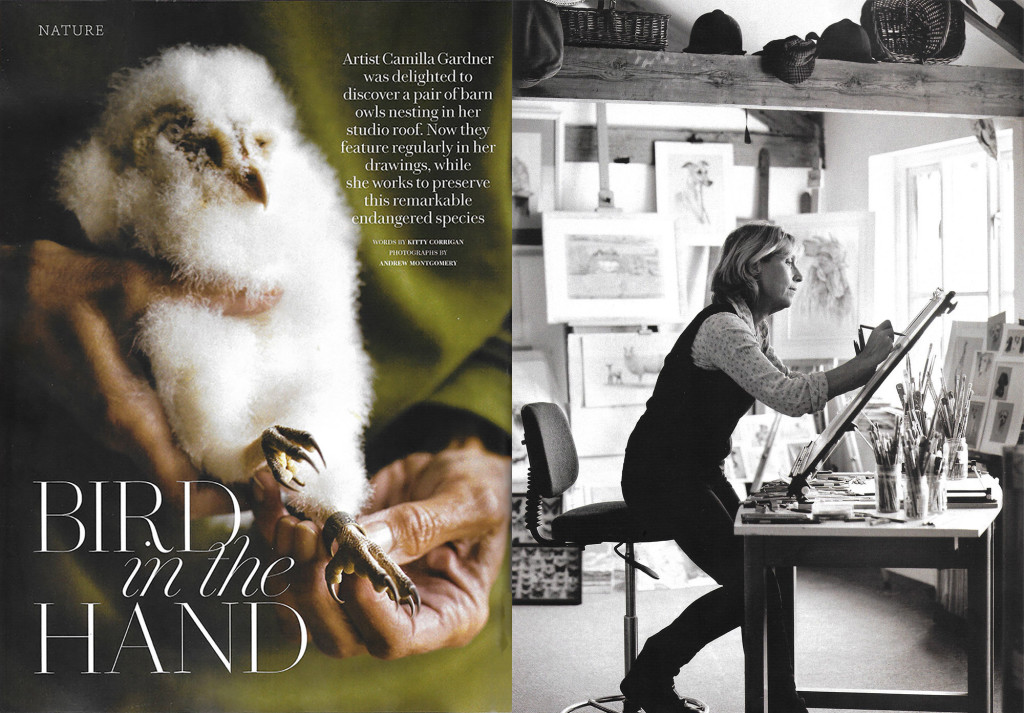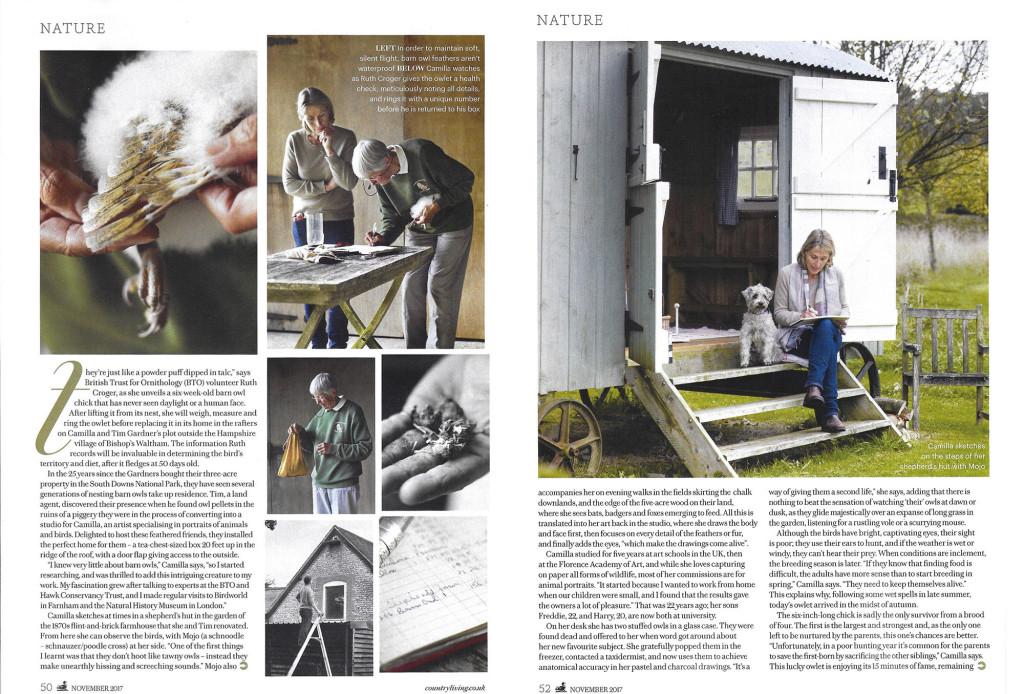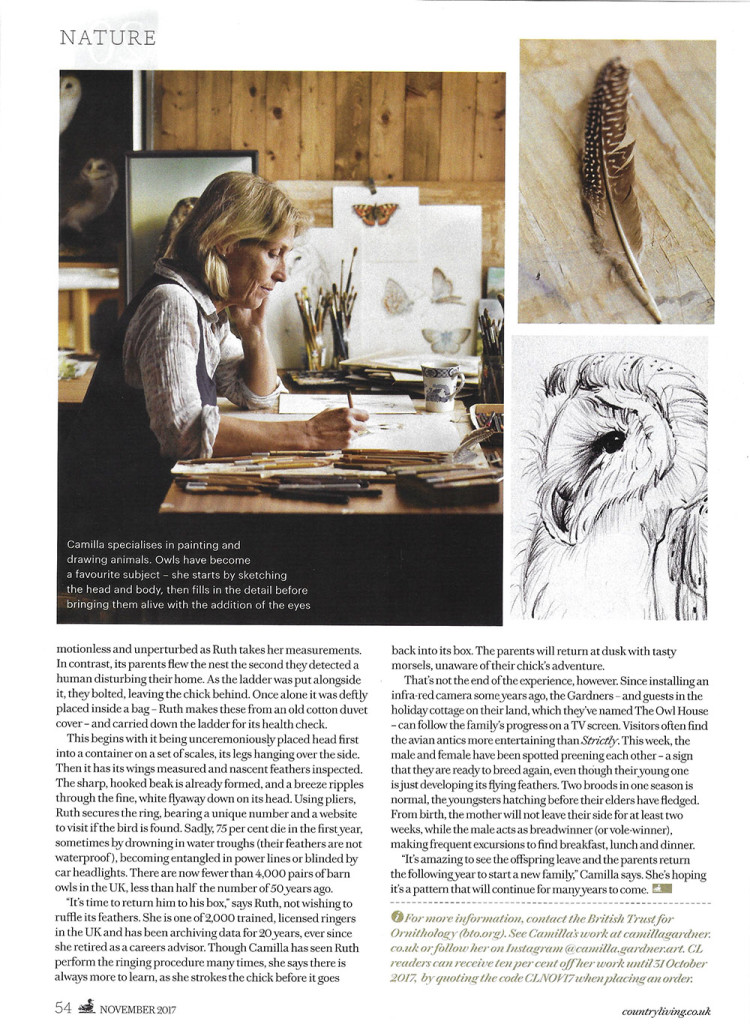 June 2015
Featured in The Field as one of the six best dog portrait artists in the UK. View a selection of dog portraits in my gallery.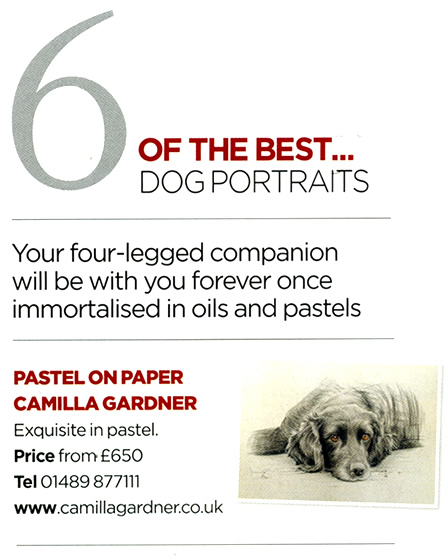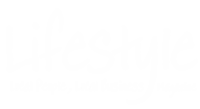 January 2013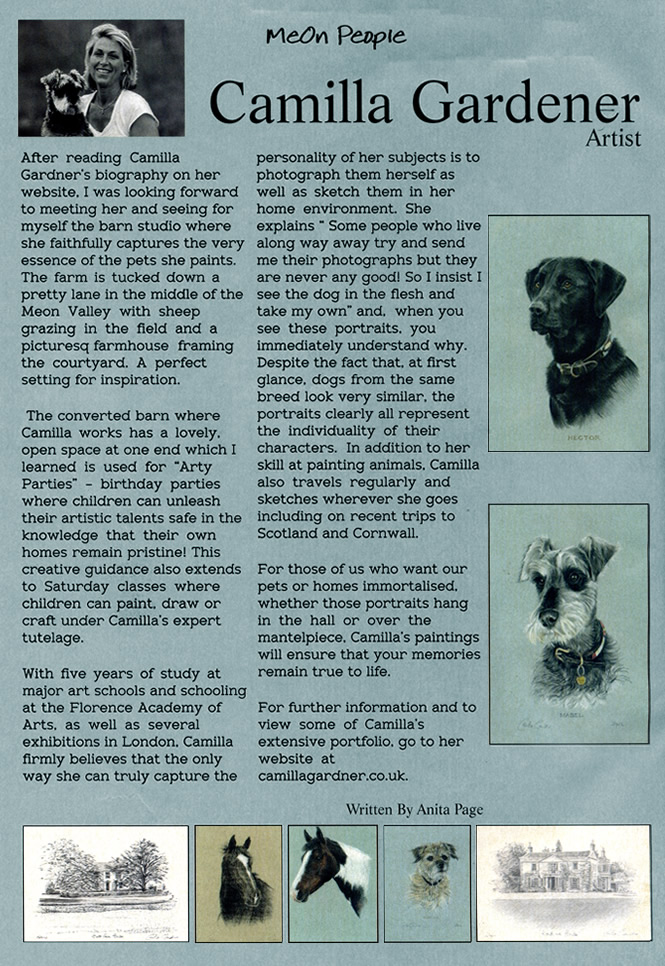 November 2010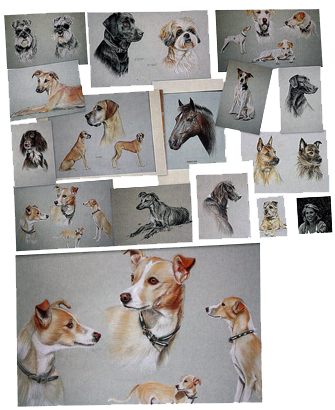 Such a tale comes as no surprise to Camilla Gardner. "It does tend to be the chaps who call the week before Christmas", she concurs. "I had a case where a man phoned on about 20th December, added to which the bitch was about to have puppies, so I said no, not least because the poor girl would not have been looking her best."
Making detailed studies of dogs offers artists a glimpse into their owners' lives. "Whether the picture is hung in the downstairs loo or above the fire says a lot. And it's interesting how many people have their animals painted but not their children," Says Camilla. "On occasion I've also been asked to produce another picture for a couple that has divorced since I did the original."
Given that Camilla's studio is in an idyllic Hampshire barn where chickens wander in and out and barn owls hoot over head, one wonders whether clients concoct excuses for return visits. "I ask that dogs come here so I can do some drawing from life. As you can imagine, this can be interesting, not to mention messy. Some dogs can't control their excitement, so there are endless stains on the carpet", she says with good humour.
Not so amusing were the two Weimaraners that galloped around the garden like ponies, flattening the flowers. "I had to bite my lip", recalls Camilla. Another tense moment came when a lady brought her mother-in-law's pug, "I tend to put small dogs on a table. This little chap was rather doddery and fell off." She's thankful that the pug and family relations were no worse for his tumble.
With a husband and two boys who shoot, Camilla has immortalised many a gundog and has got capturing the subtleties of a black lab's solid coat down to a fine art. "I use a blue/grey paper, which is the same colour as the sheen, and a specific black charcoal that I found in Italy. When I ran out, I discovered they were made in Germany and got a friend in Berlin to buy a large stash", she reveals.